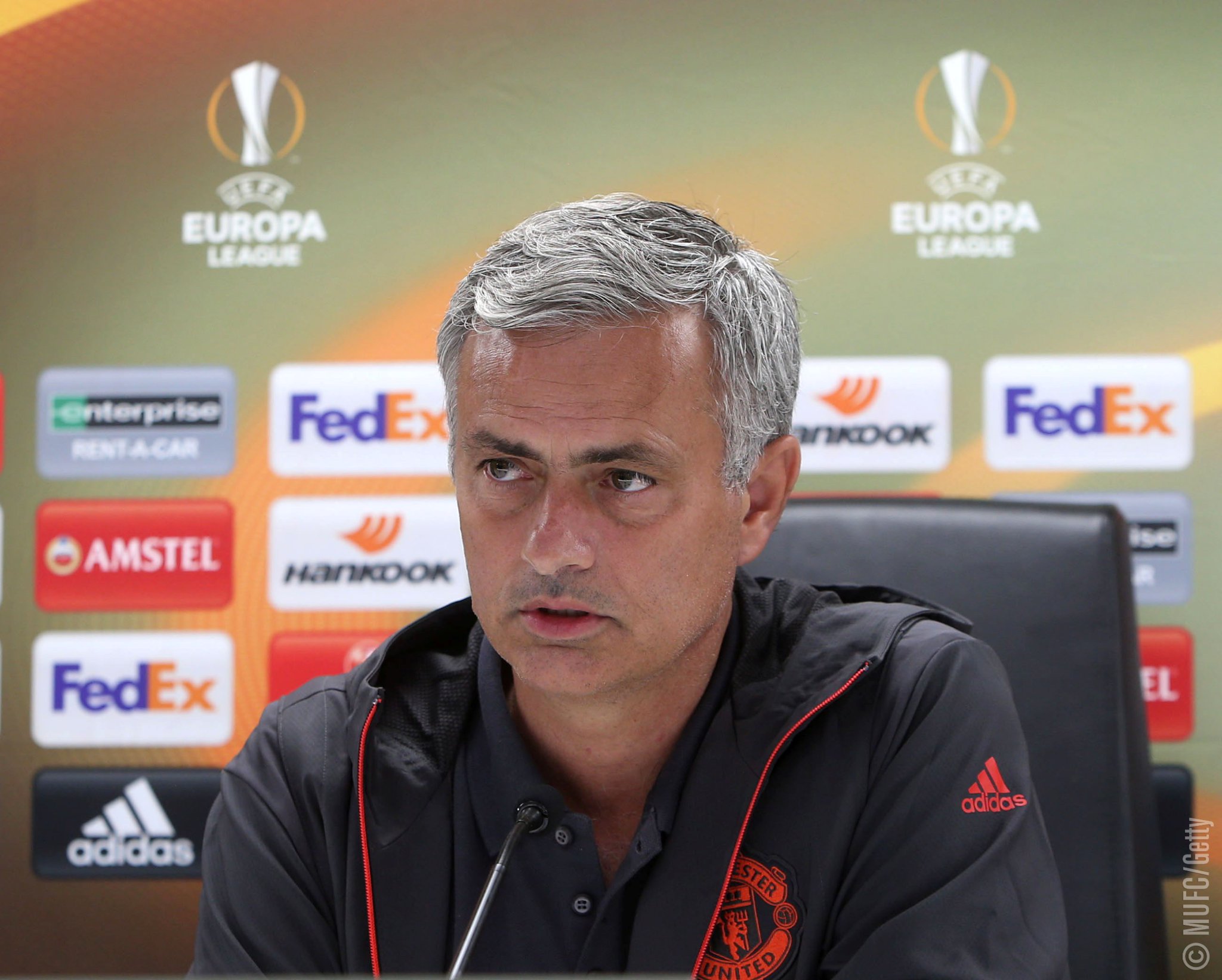 Jose Mourinho has admitted in his press conference ahead of Feyenoord game, that Manchester United do not want to be in the Europa League and fears the competition could damage the club's title prospects.
"This is not a competition that Manchester United wants," he admitted. "It is not a competition I want, it is not a competition the players want. It is a competition where we are and that's the reality.
We have to look to the competition with respect. I think we want to do well in the competition and, for a club of our dimension to do well, is not to be out of the competition in the group phase.
Jose Mourinho's Europa League aim is clear: "We want to win the competition." #MUFC #MUTVHD https://t.co/q3Hu6Iwesw

— Manchester United (@ManUtd) September 14, 2016
"We want to win the competition," he added. "It is difficult to do it but it is simple to feel it and to say it. This is the way we want to approach the competition. Tomorrow is an important match for us.
We must find that motivation that I found myself already and I have to pass that motivation on to the players because I know the Europa League is not the big dream of every big player.
"But you are not in the Champions League so you have to find your motivation in the competition you are in. My message to the players is with the players I bring; I bring a very good squad and I'm going to play with a very good team.
Jose Mourinho explains why he's rested Wayne Rooney for the trip to Feyenoord. #MUTVHD https://t.co/8wDZ45wUUK

— Manchester United (@ManUtd) September 14, 2016
"I think that's the message I want to give them. To lose, we bring kids, we instead give experience to kids, chances to [Axel] Tuanzebe and other great boys in the squad but maybe that would be the wrong message for me to give to my players.
"We try to win the match and play with what we think is the best team. We are also going to play a very important game on Sunday. I am thinking of two matches at the same time but that's just me. Not them."

SHARE THIS